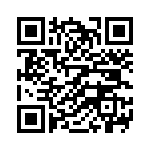 Search for Classdroid in the Android Market or Scan the QR code on the right with your android barcode scanner.  Also you can Download the source code here
Classdroid is an Android App for teachers that allows teachers to quickly take a picture of a students work, grade it and upload it to a pupils or class learning portfolio.
We currently support images images being stored on the wordpress site which can be accessed through a web browser on any web-enabled device.  Support is coming for moodle and the iphone once we have enough activity on the project.
Parents and pupils can then view their work and grades online.
Download classdroid at the Android Market Place (Search for Classdroid)!
The initial drawings of the software: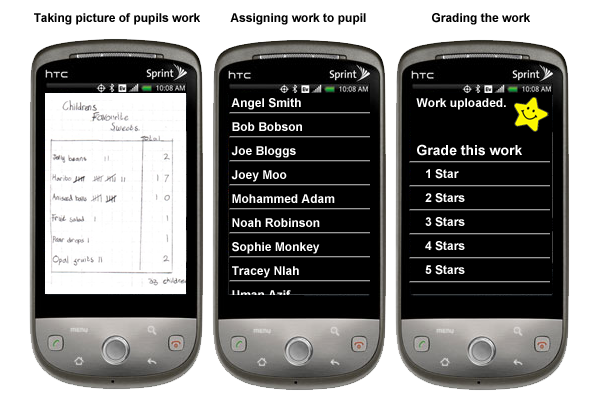 Data and child protection
Classdroid is designed to cache the names of your pupils therefore Data protection is a concern when storing pupil information.  All pupil information is encrypted when stored.  If your mobile device is not Remote Wipe enabled then you should enter nicknames in for your pupils, not their real names. Alternatively there is an option to ask for a password on start-up.
And finally a look at the user preferences design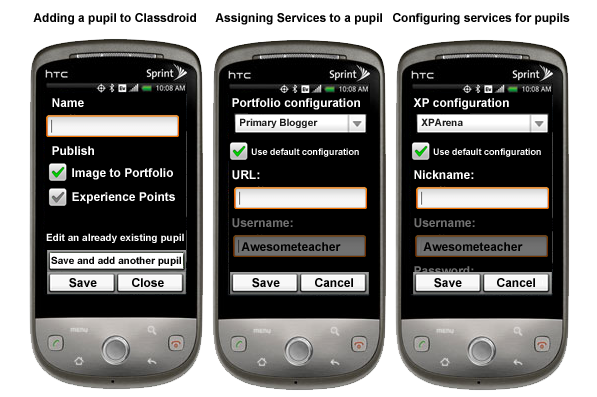 Please get in touch if you want to help out with the project