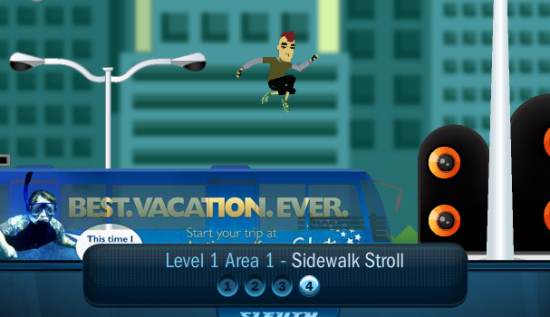 Admongo is a game by the US Federal trade commission that "aims to educate tweens (kids ages 8 to 12) about advertising so they can become more discerning consumers of information. The goal of the campaign is to boost advertising literacy by…"
I think this is a great idea because advertising is becoming more and more a part of daily life.
The game is side scrolling and plays pretty nice, it is obviously a linear game with coins thrown in for fun.  It's a pretty high quality game and good to see good games with what I think is a positive thing to be teaching young people.
Click here to play Admongo on Primary Games Arena
Related articles